We are Weird Sticks, a Devon-based participatory arts CIC bringing arts experiences and visual spectacle to Devon and beyond.
Weird Sticks evolved after years of collaborative work delivered by creatives Vik and Hannah. Working primarily with willow, Weird Sticks works with communities and organisations to weave and sculpt with this wonderfully versatile, locally sourced, sustainable and natural material.
Our work includes delivering community workshops in a wide range of settings. We also create large scale lanterns and as well site-specific art installations that engage with people of all ages and abilities. Weird Sticks creates fun and visually stunning pieces of work crafted with and by the local community.
We believe in bringing communities together through creativity. Our workshops and activities help to build confidence, break down barriers and support wellbeing.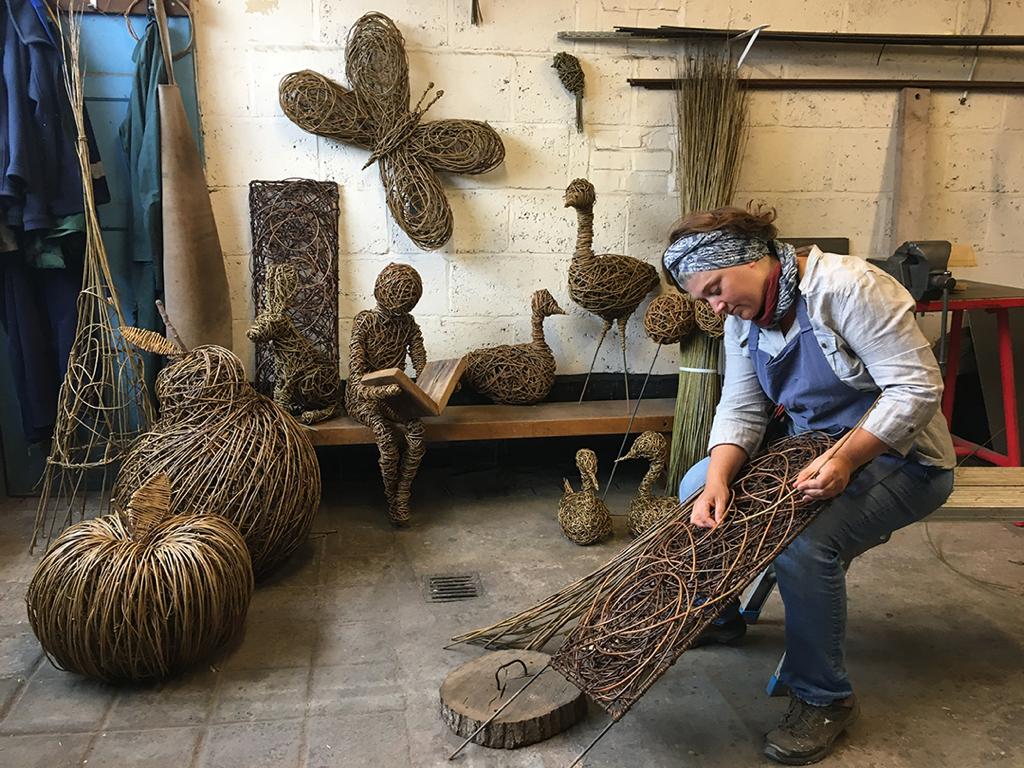 Willow and wire sculptor Vik hails from South Somerset; home of ancient kingdoms, fables and roads less travelled, these origins feed into her work, representing elements of the natural world and those who celebrate it. Vik loves to educate and inspire others to use willow in innovative and original ways. Her approach is to work big, work bold and excite audiences in how modest materials can ignite imaginations.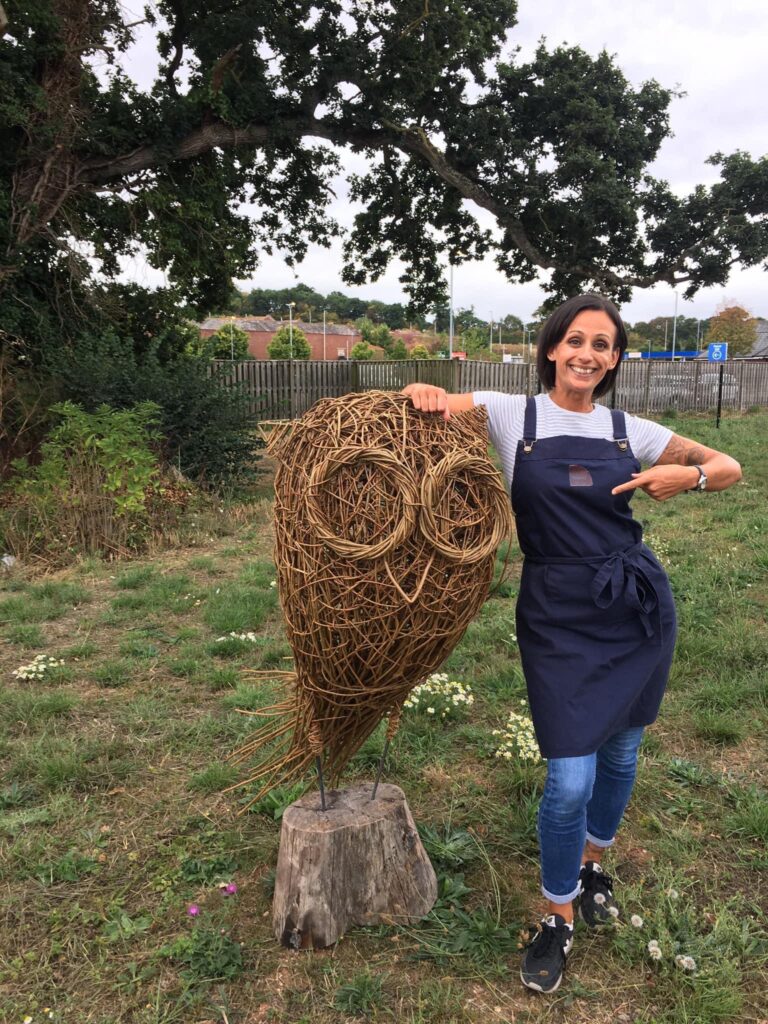 Hannah is a creative practitioner with experience in participatory arts, giant lantern construction, festivals, production, visual arts, arts evaluation and audience engagement. Han's work has reached out to develop community connections, place making for creative experiences as well as outdoor arts that concentrate positive wellbeing outcomes.